Causey Law Firm
A Modern Approach to Practicing Law
About Causey Law Firm
Based in Little Rock, Arkansas, the Causey Firm provides services for individuals and businesses to meet their legal needs. Utilizing more than a decade of experience working for Arkansans in Washington, D.C. and at the Capitol in Little Rock, founder Chad Causey has real-world experience solving complex issues facing you. Our focus is as much on people as it is the law. We believe that listening to your issues, concerns and desired outcome are critical to providing you successful representation. You tell us what you need, and we will work to create the best path to succeed.
Our responsibility is to fight for you. We will always act in your best interest. Whether it is in court or preparing you to stay out of court, we will work with you to determine the best approach.
The Causey Law Firm Staff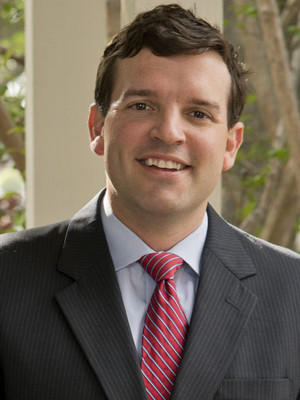 Chad Causey
Founder
Chad Causey is the founder and President of Causey Law Firm, PA. His expertise is in the areas of federal and state issues and their impacts on businesses. He works with Fortune 500 companies, farmers, and everyday Arkansans. Causey began his career in the state office of former Arkansas Congressman Marion Berry. Causey worked his way up to Washington and ultimately served as Berry's Chief-of-Staff and liaison to the House Appropriations Committee.
During his tenure in the House of Representatives, Causey worked on a number of key policy initiatives, including: appropriations, agriculture, healthcare, energy, tax, and infrastructure funding. Prior to forming the Causey Law Firm, Causey was a principal at Noble Strategies and practiced law in Jonesboro. Causey maintains a strategic relationship with Noble Strategies.
In his current role, Causey draws from his intimate knowledge of the legislative process as well as his legal background. In addition to his critical role in support of multiple clients, he serves as the Executive Director of the Arkansas Aerospace Alliance, a trade association representing the interests of Arkansas's Aerospace and Defense industries.
In early 2010, after Congressman Marion Berry announced his retirement, Causey entered the race for the First Congressional District seat of Arkansas and became the nominee after a highly contested six-person primary.
Born and raised in Jonesboro, AR, Causey serves on several boards including, the Foundation for the Mid South, The First Tee of Central Arkansas, the Arkansas Aviation Historical Society and the Little Rock Zoo Foundation Board. He is an Honorary Commander of the Little Rock Air Force Base (LRAFB) and member of the LRAFB Community Council. He is married to Meredith McNeil Causey of Newport. Meredith and Chad have one daughter and attend 2nd Baptist Church in Little Rock. When he isn't working, Causey spends time with his wife and daughter, bikes, runs, hunts, and paddles his canoe.
Causey is a member of the Arkansas Bar Association, the Pulaski County Bar Association and the American Bar Association. He is licensed to practice in Arkansas.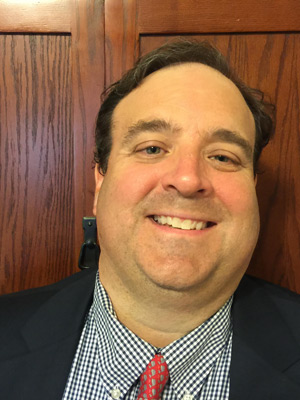 Rod Sweetman
Immigration, Veterans and Social Security Consultant
Rod Sweetman is known as an expert in Employment Immigration and the management of the EB5 Investment Visa process. He is gifted at managing dozens of cases simultaneously, cutting through red tape and solving complex bureaucratic issues.
Born and raised in Little Rock, Arkansas, Rod knew his career would involve serving people who lack power and need an advocate. On the schoolyard, he was the one who came to the rescue when bullies attacked the powerless. After high school graduation, he earned a Bachelor of Arts degree in Journalism. He later earned a Masters degree in Public Relations, and is currently working on a PhD in Public Policy.
His early career took him to Washington, where he quickly gained experience in policy making – including immigration, military, veteran affairs and federal communication issues. For former Senator Blanche Lincoln, he rapidly became an expert in Immigration and Veteran Affairs casework. He was designated Arkansas Military Liaison in a 24×7 high-demand environment.
Rod makes people feel at ease, knowing their immigration or Visa problems will be solved in a timely way. On Senator Lincoln's staff, he achieved a 98% approval rating for managing 2,000+ immigration cases for constituents. His clients say he is compassionate, competent and highly effective as an advocate.
More recently, Rod was Foreign Trade and Economic Development Advisor for the Arkansas Economic Development Commission, managing 15-20 immigration cases each week for corporate employers. He is rapidly becoming a national leader in the EB5 Visa area and the emerging field of Re-shoring businesses. Key clients included Murphy Oil, Wal-Mart, Tyson Foods, JB Hunt and numerous nationwide farming operations.
Professionalism
At the Causey Law firm, we strive to serve with excellence and professionalism. Serving our clients, the public and the law is at the core of what we do and who we are. We work to improve the lives of Arkansans and approach each client and adversary with respect. We are dedicated to advancing our profession with honesty and good character.
Integrity
We treat others how we want to be treated, operating at the highest of ethical standards. We don't take short cuts and our clients can rest assured that we will work tirelessly to represent them with energy, determination and fairness.
Client Focused
At the Causey Law firm, we don't have a cookie cutter approach to our clients. Each client is different, with unique challenges and expectations. We will work with you to establish the working relationship that is best for you. Through out the representation, we will keep you informed on progress and consult with you on the direction of your case.
Approachable
We work with our clients as if they are a part of the team. We care about our clients, making sure they feel comfortable during our representation of their issues.